Back when the light bulb was yet a discovery, wall sconces were used by people to hold light fixtures such as flame torches and candles onto the wall. Although back then, the purpose of the sconce was merely for lighting rooms and hallways. The modernization of civilizations led wall sconces to undergo plenty of changes. Now, they are more stylish and fancier than ever. Yes, they still serve the purpose of lighting houses but more often than not, they are there to improve the look and feel of a house.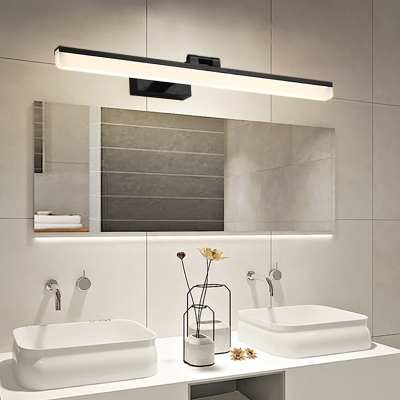 So if you are thinking about improving the look and feel of your house, adding sconces is close to certainty. You can either ask a professional to make the selection for you or, you can do things on your own while sticking to the following concepts:
The Right Design For The Right Interior Design Theme
A wall sconce has its own individuality and will support a genre of design of its own. It can be classical, it can be modern, and it can be sophisticated. Because your home's interior design will also likely have such features, you have to match the right wall sconces to the right interior design.
If your house is more contemporary in design and style, you will want something simple and futuristic like the Access Lighting Vision 11" Contemporary Wall and the Access Lighting Radon Modern. These sconces feature a very contemporary square design which is something new in sconces.
The Right One For The Right Room
You would not place a sink in your living room right? The point is that every fixture has its own right place LED Wall 21. While designing your house, you have to know that there is the right kind of sconce for every part of your house. With the wrong placing, the beautiful light fixture will become an eye sore.
For the main sections of your house such as the living room and the dining room where you entertain visitors, you want something more grandiose than the ordinary. Something like the Maxim Lighting Pine Grove Traditional Wall Sconce and the Maxim Lighting Savannah Wall Sconce are really appropriate.
The Sconces With Handle For Outdoor
Generally, you can use wall sconces with a handle anywhere in the house. As long as the style is right, it will match the overall interior design. But to be on the safe side, sconces with handles are best used for outdoors. Another perfect place to use them is on hallways.
For your foyer, balcony, and other outdoor extension of your lovely house, you can add a little bit of romantic light with the classical and three-way design of Maxim Lighting Aspen Traditional Wall Sconce. And for a sophisticated and dark taste, the Victorian features of the Maxim Lighting Via Roma Traditional Wall Sconce will provide the right mood.
If you follow these simple tips, you will hardly go wrong in choosing the right wall lighting sconces for your house. They are fun to buy and they are even more fun to look at when they are already illuminating the corners of your house.